Our Story
---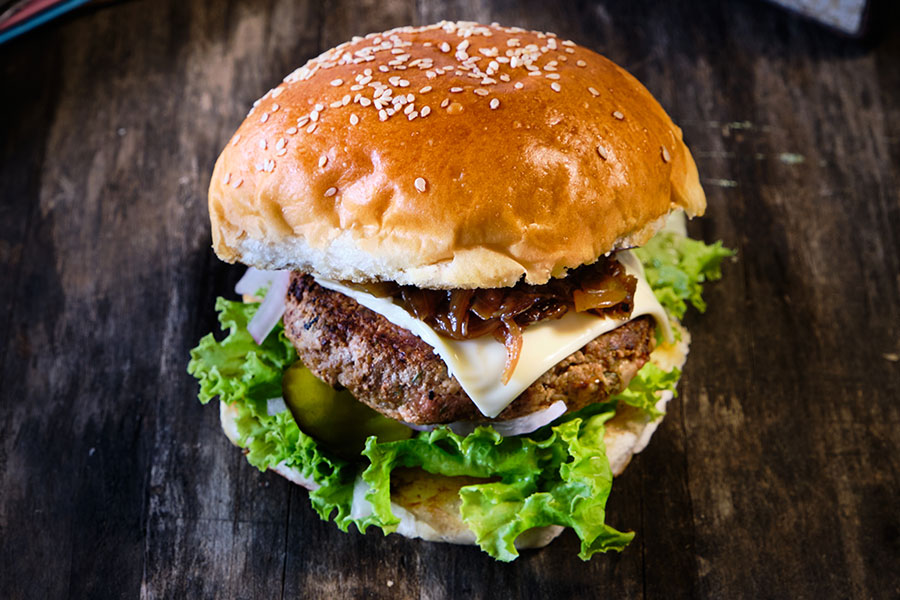 The recipes for our Burgers, Melts & Dogs started being formulated more than 15 years ago, when I went to the US as a student to get a Master's Degree in Hospitality. I loved the burgers there and learnt to cook them with a variety of flavours from all over America. The spices in the American burgers were perfect; but our Indian palates needed a buzz and, thereby, an Indian personality. I always knew I was coming back to India, where the quality of the meat would be different; not better but different - it would feel, smell and cook so differently; hence I had to think 'out of the box' too.
One day, the great chef Danny Mayer, on one of his visits to The Hotel School at Cornell University, introduced me to a brilliant Chef and his partner - of Indian origin - Floyd Cardoz of Tabla restaurant. Floyd had written a book called One Spice, Two Spice and was constantly experimenting with Indian spices and western food. This was just the inspiration and impetus I needed. Then and there I began working on my beef burger recipe cooked with tiny notes of coriander, cumin, cardamom, mustard, local red chilly, birds eye chilly - and, the meat just exploded into its Indian avatar, and how!
This burger you have ordered is the outcome of a recipe I have worked on since 2004. It has been modified it each time I have made it, to match the Indian palette and meat available here. Our menu now includes pork, lamb, chicken and fish.
I am so pleased that you will taste it, enjoy it and be liberated.
A shoutout to my better half, Radhica Muthappa for her precious culinary insight and technical input on putting together the menu and flavour construction.
Uttam Muthappa